Welcome to Complete Self Defence! We have dedicated our professional lives to providing our students with the most practical and effective self-defence methods available… and have built an outstanding reputation as a result.
We have been teaching kids and adults for over 30 years in the Liverpool/Moorebank area and are one of the most highly respected martial arts schools in the area.
We specialise in Hapkido and other forms of martial arts for both kids and adults. Our goal is to provide the most comprehensive, age-specific martial arts training available anywhere.
Our separate Kids and Adults programs are based on traditional martial arts with a focus on self-discipline and self-improvement. We teach the martial art of Hapkido which focuses on practical self-defence skills, with our curriculum specifically tailored to suit the age group taught. The principles and application of Hapkido make it the most complete system of self-defence available and anyone can use it regardless of age, size, gender or fitness.
All programs combine traditional martial arts training with physical fitness, mental strength and character building skills. A large focus of our classes is on the development and improvement of self-discipline and respect. Those are two valuable qualities that will help to ensure your SUCCESS in all areas of your life now and in the future.
Beginners & All Skill Levels Welcome! Our excellent instructors take a well-planned approach to teaching beginners that focuses on the basics of martial arts, proper body conditioning, self-defence and most importantly, FUN! After all…
Martial Arts + Fitness Fun = A Winning Combination!
We want everyone, especially beginners, to be able to relax and learn martial arts with ZERO nervousness or any pressure to compete. No matter what age, shape, size, or fitness level you are right now, we have a program that will fit your wants and needs, and we are dedicated to helping you reach your goals. You bring the goals list and we'll handle the details. It's as simple as that.
Whatever your reason is for being on our site right now, you are in the right place at the right time. You are entering the world of martial arts that will change you and your family's life in so many wonderful ways.
Another major focus at our school is on real self-defence that works in our modern times. Our techniques are practical and highly-effective. You will learn a wide range of techniques that are extremely useful in a clean, safe and friendly environment.
The classes at Complete Self Defence are guaranteed to equip you with modern self-defence skills while improving your overall health, fitness and self-confidence. The curriculum also focuses on self-improvement and building confidence, which is an extremely important quality when dealing with a threat of any kind.
The benefits of training at Complete Self Defence are priceless and include…
Tremendous concentration and focus skills
Skyrocketing confidence and self-esteem
Increased fitness and flexibility
Incredible stress relief
Tones every muscle in your body
Improved coordination, strength and quickness
Physical activity and mind stimulation
Check out the SUPER LOW web special for instant savings or stop by for a tour of the facility and see the good energy here. This special is 100% RISK-FREE and classes fill up FAST so reserve your spot today!
For kids, one of our biggest areas of focus is on making them BULLY-PROOF. Your child will learn how to deal with a situation if they are being bullied. Not only do we teach your kids practical self-defence skills, how to walk with confidence, and how to respond to a bullying situation, but we also offer step-by-step guidance on dealing with and ignoring bullies, walking away from threatening situations, and knowing when to take it to the next level, if necessary. In this day and age, these skills are invaluable.
Kids get a kick out of putting the POW in powerful punches, epic kicks and stellar strikes. Our programs not only teach you those impressive self-defence techniques, but they also EMPOWER you with important values such as integrity, respect and compassion.
Whether you are 4 or 84, we guarantee that you will learn, grow and have a lot of fun in every class. Get ready to make some awesome friends, cheer each other on when you accomplish something big or small, and be excited about your next class.
The instructors at Complete Self Defence are all fully qualified in the IHA Instructor Course. They undergo continual training and development to keep up-to-date with the curriculum in order to provide you high quality and best teaching methods. They combine serious teaching with fun, excitement and energy, which is the best environment in which to learn.
We would love to join you on your journey to reach your full potential and see you be as happy, healthy, and successful as possible in all that you do.
Meet Grandmaster Geoff Booth
Owner at Complete Self Defence in Moorebank, NSW 9th Degree Black Belt
Grandmaster Geoff J. Booth is the owner and head instructor of Complete Self Defence. Grandmaster Geoff is a Certified 9th Degree Black Belt in Hapkido and a Certified Hapkido Instructor through the International Hapkido Alliance and the Australian Hapkido Group. Grandmaster Geoff is also the founder of Kwan Nyom Hapkido and the founder of the IHA and the AHG.
Grandmaster Geoff has over 40 years of martial arts experience. Grandmaster Geoff has dedicated his life to sharing his passion for Hapkido with any student willing to learn and he is well recognised on the international scene as being one of the best martial arts instructors in the world.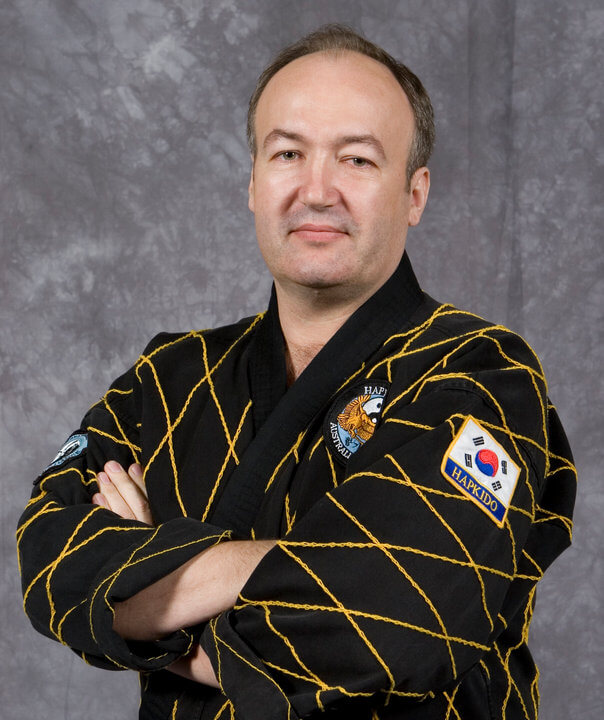 Click on a program to get started today!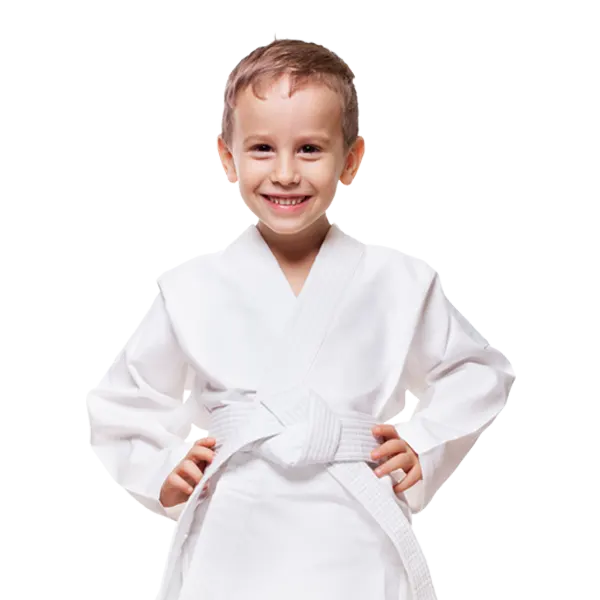 Fun, exciting classes that teach your child self-defence, help them get in great shape, and most importantly... give them the tools they need for a happy, successful life.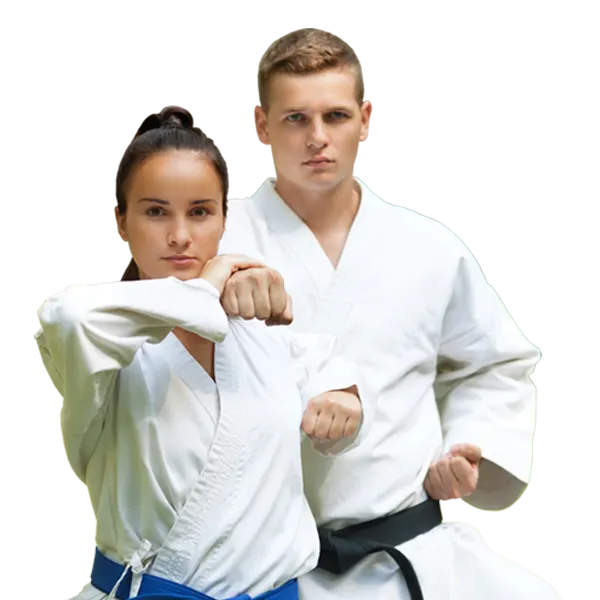 Gain the ability to protect yourself and your loved ones. Develop a profound sense of inner-peace and confidence. And get in great shape - all at the same time!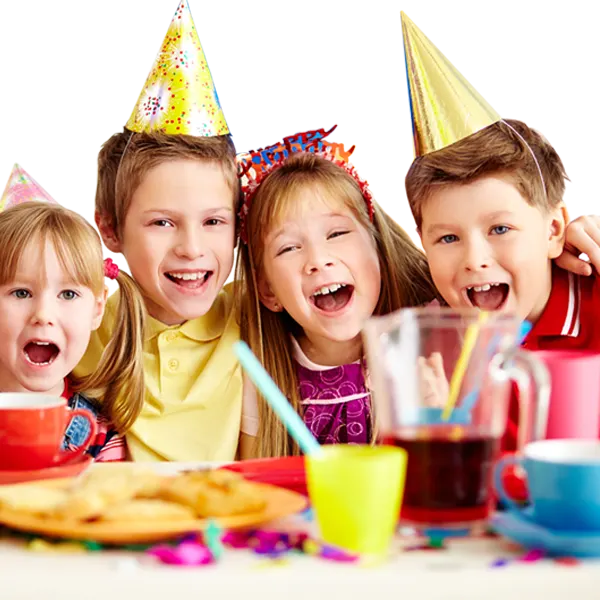 Birthday Parties
Give your kid the most fun (and educational) birthday of their life with our awesome kids birthday package. Kids rave about these things for MONTHS after they happen. They're just that awesome.
Come join our Moorebank, NSW facility! We offer programs in Kids Martial Arts, Adult Martial Arts, and Birthday Parties . Choose a program that most interests you and take the opportunity to sign-up right here on our site for one of our awesome web specials. Or feel free to give us a call at 1800 042 211 if you have any further questions. We hope to speak with you soon!