MOOREBANK ADULT MARTIAL ARTS
NOT ONLY WILL YOU GET POWERFUL MARTIAL ARTS TRAINING... YOU'LL ALSO GET IN AMAZING SHAPE, BUILD YOUR CONFIDENCE & HAVE THE TIME OF YOUR LIFE.
GET OUR CLASS SCHEDULES, PRICES AND WEB SPECIALS
We value your privacy and will never share your information with anyone, ever!
No one wants to think about it, but the chances of being attacked are very real and no one is off limits from being the next target, no matter where they live.
We teach men and women alike how to survive a violent encounter through practical, reality-based martial arts training.
You will also learn easy-to-use techniques on how to evade, escape, and defend yourself. More importantly, we instruct you how not to become a victim through our varied scenario training.
Very quickly, you'll begin to carry yourself with confidence and become the kind of person an attacker will avoid! When you have developed those powerful skills to defend yourself, you will not feel nervous or frightened when you're out and about.
You may not be able to avoid a violent physical assault, but you can significantly change the outcome. You don't have to be a victim!
Even if you've never thrown a kick or a punch in your life… you'll fit right in and have a blast from day 1.
9 out of 10 of our members were total beginners when they first came to us.
That means you're in good company with people who understand what it means to start from scratch. You'll get support, kindness, and help through every step of your training.
You'll build strength, endurance, flexibility, power, and speed.
Plus: You'll like the way you look. Combined with healthy eating, martial arts sculpts and tones your entire body.
These classes are challenging. But that challenge forces you to dig deep and meet it head on.
As a result, your confidence will soar as you accomplish more and more. You'll realize how strong you really are on the inside and that strength will pour into every area of your life.
That's the true gift of our Adult Martial Arts classes.
Frequently Asked Questions
Any sport or form of exercise comes with a risk of injury. However, there are a few things that make our program very safe. It's because of these few things that we barely see any injuries with our program.
Stretching: At the beginning of every class we go through a series of stretches. These stretches get your muscles and joints ready and warmed up for exercise.
Supervision: Every class is supervised by trained, licensed professionals. We watch carefully to make sure no student is doing anything in a dangerous or unsafe way.
In short, we place a tremendous amount of focus on fun and safety. It's because of this that we feel confident telling you that while there is risk for injury with our program – it's a very small risk.
People come to us of all fitness levels. We get natural-born athletes, and we get people who have a harder time with athletic endeavors. However, everyone gets the same focus and attention.
If you're not in great shape, don't worry. Go at your own pace, and we'll do everything we can to help you learn each and every technique. Soon enough, your physical fitness will improve, and you'll be in better shape than ever!
No! Because self-defence technique is taught in martial arts, it's often thought of as violent. However, the philosophies behind martial arts revolve around peace and harmony. The moves are more of a way to become connected with your body. We teach diplomacy and friendship. However, if a violent situation ever arises in your life, you'll have powerful tools to defend yourself and your loved ones.
Check out what
G

o

o

g

l

e

users are saying
Can't recommend this place highly enough. I have trained at Complete Self Defence for over 10 years now, having started at the age of 13. If you are in the area, go along and check it out, I promise you won't regret it. CSD offers: - Clean and professional training facilities and equipment. - Quality classes that are always full of variety, there is always something new to learn. - Experienced and knowledgeable instructors with a regular roster of high of high ranked black belts to learn from and train with. - The school is very friendly and family orientated, anyone and everyone is welcomed with open arms. - World class training under world renowned instructor, Grandmaster Geoff J. Booth.
Undoubtedly a place I would recommend. Having come here since I was five, it has been a place I have grown up with and it has taught many things from respect to discipline as well as friends for life. The equipment is top notch, the people are great and the experience is even better. So if your looking for a workout, a way to get back into shape, an activity to get the kids into or just something new, I would definitely give Complete Self Defence a go. First class is always free! Hope to see you guys in class 🙂
Great place to train and learn a self defence art that will transform your body, mind and outlook of life. The school has friendly and supportive staff, from Ma'am Donna supporting any admin questions at the front desk, to training with some of the best hapkidoist around and to also be trained by Grandmaster Geoff. Highly recommend this place and is great for families or individuals looking to improve their lives.
Complete self defence offers a great quality of martial arts training for all ages, the awesome team of instructors are highly qualified and are very helpful in guiding you to your goals all lead by world renowned instructor Grand Master Geoff. Along with a great friendly atmosphere the facility is world class and the class's are always fun and never boring. I've been training here for over 12years and have enjoyed being apart of this great family.
CSD has a great positive vibe about it with knowledgeable instructors and a great community. I have been going here for two and a half years and have enjoyed all of it. It is a clean training school with great equipment and quality classes, to help learn self defense.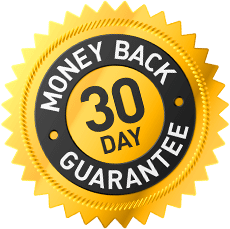 NO RISK: 30-DAY MONEY BACK
YOU'LL FIND THE GUIDANCE, DISCIPLINE, & SUPPORT YOU NEED RIGHT HERE.
GUARANTEED.
If this turns out to not be the right program for you-we'll give you your money back so you can invest in another program to help you with your fitness and health goals.
GET OUR CLASS SCHEDULES, PRICES & WEB SPECIALS